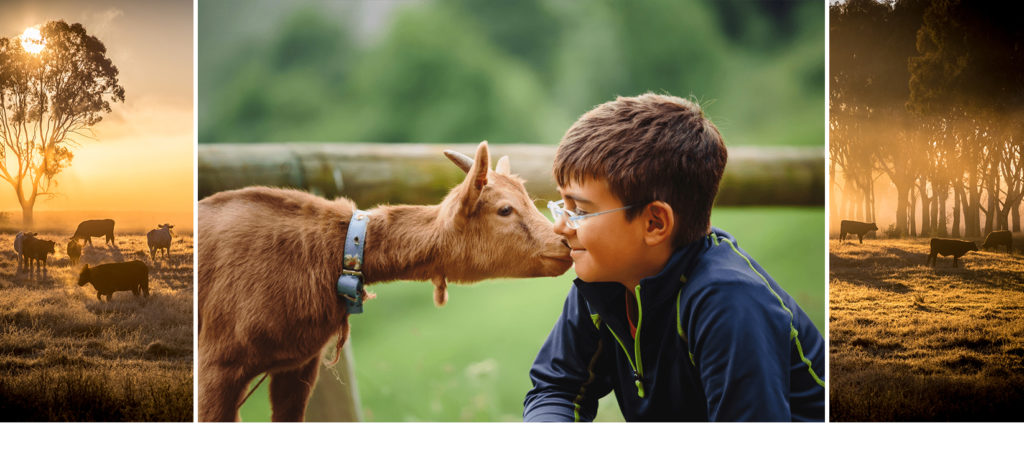 At the edges of the Ardenne, Grandhan is a small and quiet village located in the Ourthe valley, 5 km away from Durbuy. In the heart of the village, a 19th century farmhouse is transformed into 3 totally independant apartments. These farm gîtes offer the opportunity to enjoy a family or friends stay and to savour the unique environment of the Durbuy region.
Au soleil couchant – 26 people's cottage
Once through the porch, you can admire this gîte for 26 people.
It was built in a former farm wing originally used to shelter livestock.
The stone wall and the ceiling vaults underline the typical features of this spacious house, accommodated for your greatest comfort.
Two living rooms allow for a group or separated life.
The open fire warms up cosy winter nights, while 10 sleeping rooms ensure a complete intimity.
The entirely fenced garden guarantees a total security while kids and grown ups enjoy lovely summer nights and their great sunsets.
Au soleil levant – 24 people's cottage
A former barn was adapted to accommodate 24 people.
A large glass door offers a lovely view on the changing nature.
This gîte benefits from all the modern accommodations for your comfort.
In the kitchen or in the large living room, you will enjoy the pleasure of group life.
Very early, at sunrise, you will savour the singing of the birds and watch the dog lolling in the sun.
In the summer alike, you can appreciate long nights on the terrace, watching your kids playing on the swings.
Au Cap – 2 people's cottage
In a former hay barn, this apartment is adapted to accommodate two people and will allow you to enjoy a quiet stay.
The glass door offers a lovely view on the horizon.
You will appreciate the view over the meadows and forests.
The living room, the sleeping room and the bathroom will remind you of the modern conveniences of your home.
Contact us
Contact us and we will be happy to answer you …
Emmanuel et Nathalie Delfosse – Pirard
Rue Colonel Vanderpeere 14
6940 Grand-Han "Durbuy"
tél : +32(0)86.211.657
Mail : info@gitedurbuy.be